Responsibilities of Partners
This page provides a brief introduction to the NOHT-ÉSON Partner role and levels of participation, as well as high-level responsibilities of individual partners in relation to their role with the NOHT-ÉSON.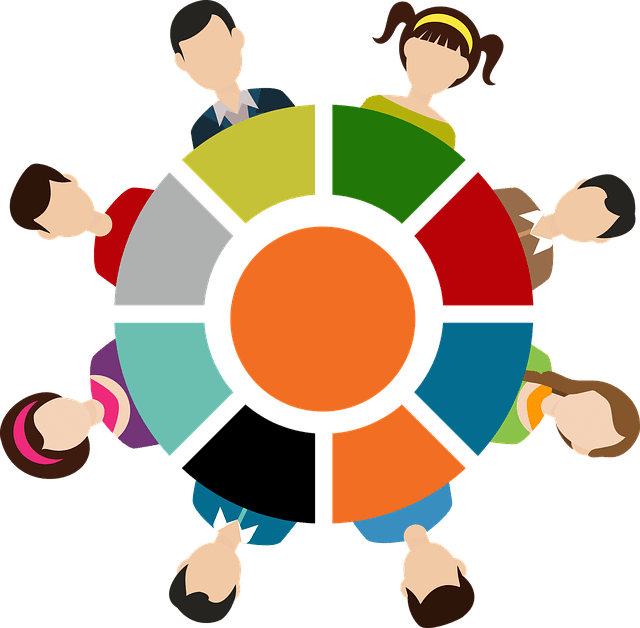 Definition of Partners
Partners are defined as those who have signed (either the readiness assessment or full application depending on their stage). At each stage of the Ontario Health Team process, signing of the required submissions is necessary for continued membership.
Levels of participation
As described in the NOHT-ÉSON Working Groups Terms of Reference:
Levels of Participation
Definition
Role
Responsibilities
Partners
All inclusive term used to describe the NOHT-ÉSON "collective" of Members, Collaborators and Supporters
Varies
Member – Health Service Provider/Organization/Physician (Primary Care and Specialist)
Initial/New Formal Signatory by Board Chair to the 2019 OHT Full Application, "considered party to an agreement" Formal Signatory to the 2019 NOHT-ÉSON Collaboration Agreement.
Represent expertise in a specific sector, but make decisions based on entire health and social care system

Commit to and follow Collaborative Approach to consensus decision-making
Organizational sign off of the NOHT-ÉSON Collaboration Agreement
Review and agree to abide by:

TOR
Conflict of lnterest
Media policy
Social Media Policy
Code of Conduct
Privacy and Confidentiality Policy

Active participation at the Planning Table and/or Working Groups. Active participation will be considered as:

Regular attendance at Planning Table meetings and/or
Regular review and feedback of NOHT-ÉSON materials

Support the work NOHT-ÉSON by having staff volunteer to serve on working group(s); providing other organizational support
Deliver services where applicable
Participates in discussion to inform consensus decision-making either through participation at the Planning Table or Working Groups; or through review and feedback of the NOHT-ÉSON materials

Member – Patient, Client, Family, Caregiver
Person who brings perspective as a patient, client, family, caregiver at the Planning Table
Represent lived experience for any number of patient, client, family, caregiver experiences

Understand and follow Collaborative Approach to consensus decision-making
Review and agree to abide by:

TOR
Conflict of lnterest
Media policy
Social Media Policy
Code of Conduct
Privacy and Confidentiality Policy

Active participation at the Planning Table and/or Working Groups. Active participation will be considered as:

Regular attendance at Planning Table meetings and/or
Regular review and feedback of NOHT-ÉSON materials

Collaborative Advisor(s) lndigenous Health Network
Formal Signatory as "Collaborative Advisor(s)"
Provide experience and knowledge in priority areas to support and guide the work of the NOHT-ÉSON Planning Table and Working Groups

Active participation at the Planning Table and/or Working Groups. Active participation will be considered as:

Regular attendance at Planning Table meetings and/or
Regular review and feedback of NOHT-ÉSON materials

Review and agree to abide by:

TOR
Conflict of lnterest
Media policy
Social Media Policy
Code of Conduct
Privacy and Confidentiality Policy

Active participation at the Planning Table and/or Working Groups. Active participation will be considered as:

Regular attendance at Planning Table meetings and/or
Regular review and feedback of NOHT-ÉSON materials

Collaborator – Patient/Client/Family/Caregiver
Person who brings the perspective as a patient/client/family/caregiver at a Working Group
Participant WG Provides input and contributes to development of WG recommendations

Participates in discussion to inform consensus decision- making through participation at Working Groups; or through review and feedback of the NOHT-ÉSON materials
Review and agree to abide by:

TOR
Conflict of lnterest
Media policy
Social Media Policy
Code of Conduct
Privacy and Confidentiality Policy
Responsibilities of Partners
NOHT-ÉSON believes in authentic partnership. Each partner commits to:
Mutual trust, respect, and genuineness;
Each Partner has an equal voice;
Commitment to meaningful change and outcomes; and
Commitment to and accountability for the Partnership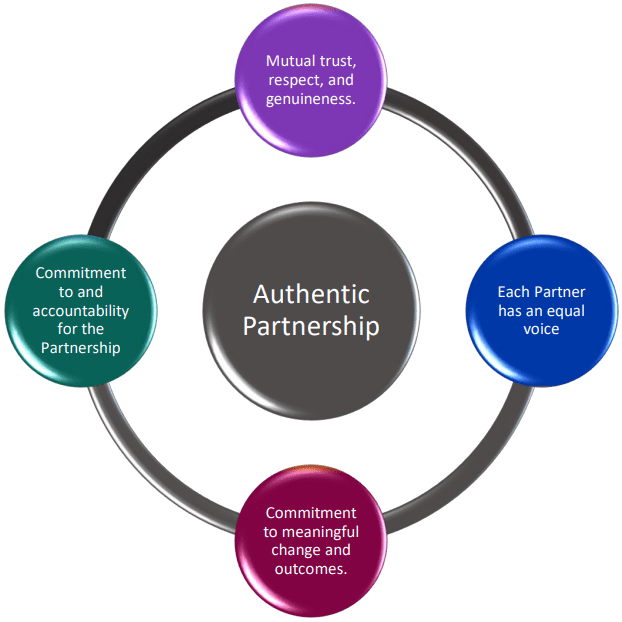 This is achieved through partner responsibilities to:
Understand and commit to the mandate of all of the NOHT-ÉSON partners as articulated in the application submission documents;
Work across sectors and systems (to be person-centred) in our approach;
Always consider what is best for the target population, our own patients, clients, families and caregivers, and best for our community;
Have the mindset of systems beyond a member's own agency/work;
Work across sectors and systems (to be person-centred) in our approach;
Make clear and open communication an ongoing priority in the Partnership by striving to understand each other's needs and self-interests, and developing a common language;
Approach discussions with an inquiring mind;
Contribute toward the priority areas (time, expertise, financial (as agreed upon)); and
Contribute toward collaborative work already in place and other agreed upon initiatives