Information for physicians about Ontario Health Teams
The importance of physician leadership
Physicians may wish to visit the Ontario Medical Association discussion of Ontario Health Teams for an in-depth look at the importance of physician leadership in the organization of OHTs.
As described by the OMA:
Ontario doctors are critical to the success of Ontario Health Teams. The OMA believes that for Ontario Health Teams to be successful, they must be physician-led and recommends physicians get involved in the early stages of development. Evidence shows that physician leadership helps foster broader physician engagement and support for change.
How leadership enhances practice
The OMA's Ontario Health Teams: Physician Leadership document discusses three key areas where the implementation of the OHT model is enhanced by physician leadership:
Patient Care: Physician leadership is critical to improving care in Ontario Health Teams
Physician Engagement: Meaningful physician engagement is necessary for health system transformation to succeed
Cost Savings: Physician-led integrated care models achieve more savings, which can be reinvested in patient care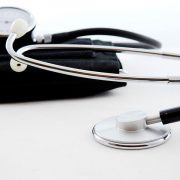 Benefits of OHTs for family doctors
Information about steps that physicians can take to participate in an OHT
Physicians may wish to visit the OMA's Physician Participation in Ontario Health Teams (OHTs) document for guidance on the path to participation as an individual caregiver or as a member of an existing organization.