NOHT-ÉSON's progress to date and Roadmap to Maturity
NOHT-ÉSON has been organized as an OHT for a brief period and has made ongoing progress towards its goals in reaching maturity in care delivery to community members. This page discusses the various guideposts that NOHT-ÉSON has established in traversing the path to maturity.
NOHT-ÉSON Guiding Principles in progressing to Maturity
Commitment to our patients/clients, families and caregivers and to the Quadruple Aim;
Authentic Partnership and Co-design;
Collaborative Culture;
Population Health, Equity and Access;
Coordination and Integration;
Spread and Sustainability;
Innovation and Excellence;
Commitment to Quality Improvement;
Creativity/Continuous Learning;
Commitment to a Journey; and
Digital Transformation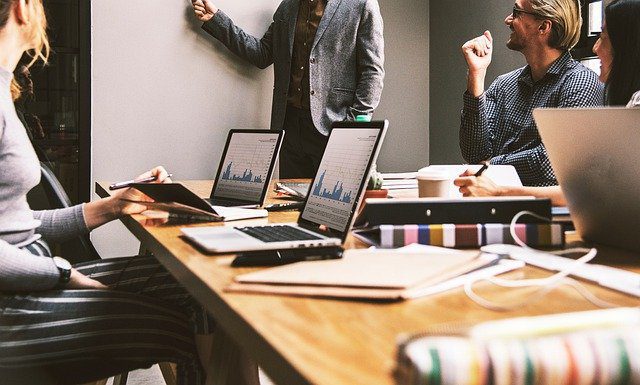 Our Key Initiatives
Year 1 in Focus
Our Year 1 Priorities:
Improving care coordination and system navigation;
Improving relationships, integration and communication with primary care providers;
Identifying barriers and strategies to improving care for people with complex needs; and
Improving the patient, client, family, and caregiver experience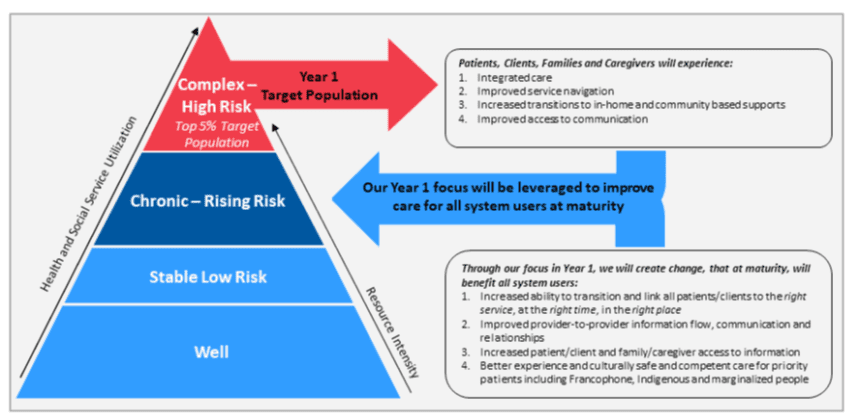 Our Year 1 Target Population
In Year 1, we will target the top 5% of people who use the services provided by members of the Planning Table and Collaborators, which includes high-users across both health and social services, recognizing the unique barriers to health for Indigenous, Francophone, or otherwise marginalized people. Residents will benefit from an integrated care approach as they are often served by multiple organizations across the health and social service system and are at risk of experiencing fragmented, uncoordinated care.
People within this 5% of the population are often experiencing one or more of the following:
Complex medical needs and/or four or more chronic conditions;
Mental health and/or addictions issues;
Complex social care needs including low-income/poverty, homelessness, no family/caregiver support, social isolation and those with psychological distress;
Developmental traumas (adult or children/youth); and/or
Multiple cross-sector needs (e.g. children and youth with Autism, developmental, medical, mental health/addictions and other needs).
In Year 1, We Will Measure Improvement through:
Reduction in 30-day in-patient readmission rate;
Reduction in rate of hospitalization for ambulatory care sensitive conditions;
Reduction in avoidable emergency department visits and hospital admissions (ED visit rate for conditions best managed elsewhere);
Reduction in frequent ED visits (4+ per year) for mental health and addictions;
Increase in 7-day physician follow up post-discharge; and
Improved patient reported experience measures, provider reported experience measures, and patient reported outcome measures.
Roadmap to Maturity
An accessible version of the NOHT-ÉSON's Roadmap to Maturity file is available for download. This diagram articulates details of the NOHT-ÉSON's multi-year path to maturity as an Ontario Health Team. It's important to be aware of some important points:
Indigenous and Francophone populations are viewed as priority populations;
High-risk / high-service-user needs will be targeted for care initially; and
As the NOHT-ÉSON proceeds along the Roadmap, additional populations may progressively be viewed as high-risk / high-needs