How can I/we become involved with the NOHT-ÉSON?
Become involved
NOHT-ÉSON is committed to continuously finding ways to partner with organizations throughout Niagara to further integrate the region's health care and drive positive outcomes and experiences for residents.
We have an incremental plan and process in place to expand partnerships and provide opportunities for health care providers to get involved in the transformation of health care and implementation of the NOHT-ÉSON.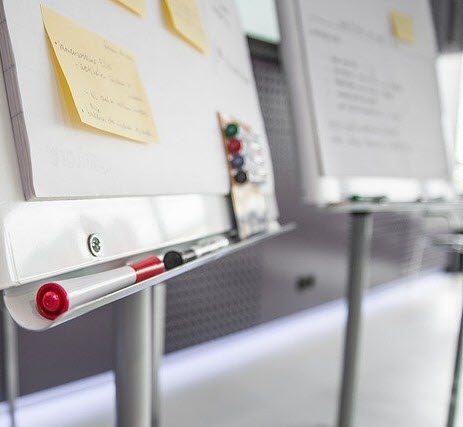 Health care providers
To become a partner of the NOHT-ÉSON, health care providers must be located in one of the eligible Niagara communities and provide an eligible category of service. Eligible communities include Fort Erie, Lincoln, Niagara Falls, Niagara-on-the-Lake, Pelham, Port Colborne, St. Catharines, Thorold, Wainfleet and Welland. Health care providers located in the communities of West Lincoln and Grimsby are eligible to join the Greater Hamilton Health Network.
Eligible health care categories include:
Primary Care (including inter-professional primary care and physicians);
Secondary Care (i.e. in-patient and ambulatory medical and surgical services, including specialist services);
Home Care;
Community Support Services;
Mental Health and Addictions Services;
Health Promotion and Disease Prevention Services;
Rehabilitation and Complex Care;
Palliative Care (i.e. – hospice);
Residential Care and Short-Term Transitional Care (i.e. – supportive housing, long-term care homes, retirement homes);
Long-Term Care Home Placement;
Emergency Health Services;
Laboratory and Diagnostic Services; and
Midwifery Services
Members of the Public
The NOHT-ÉSON serves the people of Niagara. As such, we firmly believe that all residents of Niagara should have a say and opportunities to contribute to the ongoing development and improvement of the region's health care system.
Patients, clients, families, and caregivers are also welcome to join as partners of the NOHT-ÉSON and are encouraged to represent the lived care or caregiver experience.
Members of the public can stay informed and learn about opportunities for involvement by completing the Get Involved Form that's available from the NOHT-ÉSON website.