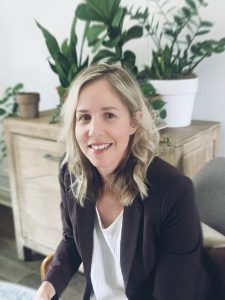 Sabrina Piluso
Director of Planning
Sabrina received a Bachelor of Science in Honours Health Sciences and a Master of Arts in Applied Health Sciences with a concentration in Community Health from Brock University. She is a certified Lean Six Sigma Black Belt and possesses a Risk Management certificate.
Sabrina has worked in various health care planning and quality improvement roles over the past decade. She has held positions at the Centre de santé communautaire Hamilton / Niagara (a French-language community health centre), HNHB and Toronto Central LHINs, and the Centre for Addiction and Mental Health (CAMH), among others.
She has a passion for genuine quality improvement in health care, which she applies heavily in her role as the Director of Planning for the NOHT-ÉSON: clearly defining an issue, determining the root cause, implementing solutions that respond to the root cause, measuring impact, and modifying accordingly.
Niagara Ontario Health Team - Équipe Santé Ontario Niagara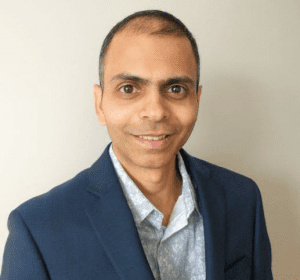 Hrishikesh Navare
Project Manager, Mental Health and Addictions
Hrishi is an accomplished continuous Quality Improvement (QI) professional. He brings over 15 years of experience across the health care continuum from long-term care, primary care, mental health and addiction, and community services sectors in Ontario.
Person-centered care using the client's voice in co-designing programs and services are core values for him. Additionally, he incorporates the social determinants of health and health equity in his work. He is proficient in engaging people across sectors to improve client and provider experiences, services, and outcomes.
He holds a Lean Black Belt certification, a Master's Degree in Science in Pharmacy from the University of Florida, and a Master's Degree in Technology in Pharmaceuticals from the University of Mumbai.
The Niagara resident has presented at national and international conferences and published his collaborative work in peer-reviewed journals.
In his current role as the Project Manager for Mental Health and Addictions (MHA), Hrishi is excited to advance the integration and coordination of the MHA system in the region.
Niagara Ontario Health Team - Équipe Santé Ontario Niagara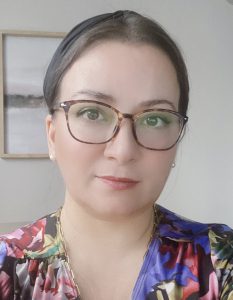 Ibolya Csiszar
Executive Assistant
During her fifteen years in the health care sector, Ibolya has held administrative positions in finance, interpretation, and translation, and the last seven years in ethics at Trillium Health Partners. These roles necessitate a range of knowledge and skills: frontline service, maintaining working relationships with various organizations, community agencies, and hospitals, business executive coordination, financial acumen, coordination of engagement forums, monitoring the progress of multiple projects, and year-end reporting.
Ibolya holds a Bachelor of Business Administration from the University of Guelph, a Business Management Diploma from Humber College, and is a Ministry of the Attorney General Certified Hungarian Language Interpreter.
She is motivated to harness her skills while offering meaningful contributions. Ibolya is equally proud to be able to serve her community and help make essential connections as part of the Niagara Ontario Health Team-Équipe Santé Ontario Niagara.
Niagara Ontario Health Team - Équipe Santé Ontario Niagara